We partner with our customers to solve complex financial problems
Customers work with us to solve hard actuarial and financial problems.  Lenalysis specializes in custom software and technology solutions to meet the needs of these markets.  Our customers enjoy personalized service without the overhead of larger consultancies, or the lack of specialization of generic firms.  We have proven delivery methodologies and expertise that cover a wide range of solutions, including cloud application development, workflow and data management, high-performance computing, big data, algorithms, and optimization.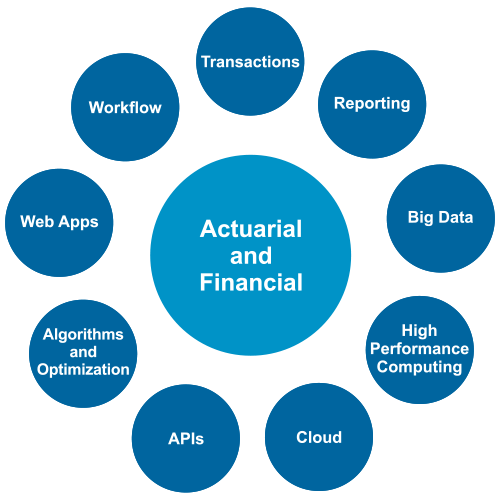 Actuarial and Financial Application Development
Too often application development projects fail due to poorly understood requirements, lack of quality, poor technology choice, or schedule overruns.  This is especially true with financial applications, which often suffer from highly complex requirements, and communication difficulty between scarce subject matter experts and the software team.  When we work with customers, we bring a proven methodology for the full lifecycle of financial application development – from project inception to operational management.  We can also blend the best-of-breed technology solutions from multiple vendors to build our customers the right solution.
Workflow Management and Governance
Actuarial and financial departments often face difficult problems of multi-application orchestration, data movement, integration, monitoring, and governance. This is required for financial valuations and production operations, where the quality of the results is of highest importance. These can be significant challenges. By partnering with us, customers can jump-start their efforts in organizational transformation using our extensive experience. Whether employing an off-the-shelf workflow management and governance solution, or building custom crafted software, Lenalysis works to understand customer needs in order to deliver the right solution in each case.

Rates of cloud adoption continue to increase, as cloud service providers decrease costs, and provide additional value from add-on services.  There is tremendous value to be gained by adopting the cloud, and we have been helping financial institutions move to the cloud since 2010.  We can help our customers select cloud data technologies, hosting environments, and how best to use infrastructure, platform, and software-as-a-service offerings.
Data Management and Analytics
We understand how difficult financial data can be.  Financial data is large and highly dimensional, often with rapidly changing dimensions.  Financial institutions also have the highest demands placed on them for data traceability and auditing.  We understand these problems and can partner to develop or improve a strategic data management roadmap.  We can also assist in technology assessments of the many new and valuable technologies available (e.g., data lakes, in-memory analytics, large scale map/reduce, and event streams).  We have extensive experience through all phases of data management and analytics.

High-Performance Computing
Many financial companies have high computational needs.  We have extensive expertise in high-performance computing and can help  design and build computing solutions – whether utilizing 30 or 300,000 CPUs.  We can provide roadmap and guidance for specific HPC needs, whether on-premise, cloud, or hybrid burst-to-cloud approaches.  We understand how to provision and manage computing resources, as well as how to securely distribute data between these large computing clusters and data management solutions.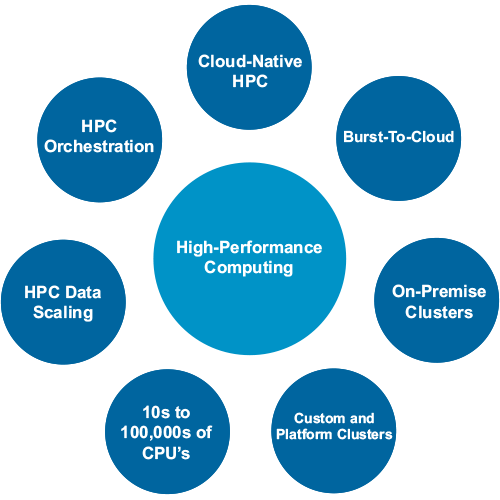 Algorithms and Optimization
We help customers solve hard computing problems.  With a deep background in financial mathematics and computer science, Lenalysis can collaborate to solve the most challenging problems.  We specialize in algorithms, data structures, and code optimization.  This enables our customers to unlock new business opportunities, where performance and computational efficiency are essential.  
Kelly and Adrian have been working together for almost a decade architecting and delivering large scale actuarial, financial, and cloud computing applications.  They were the initial two lead architects for Milliman's Integrate cloud system, and the lead developers for the Milliman MG-ALFA product for more than six years.  These are actuarial reporting and valuation systems used by global life insurers.  Working together, they have built multiple large financial software systems.
Leadership Team Experience: